Travel Blog: Exploring The World, The Nomad Way
We set off a few years ago on a trip over to South America and beyond. Read about our experiences in our blog below and check out some more photos from this trip in Nomad Prints...
Travel Blog: Slovakia - Bratislava
15.10.2014 - 18.10.2014

20 °C
I found a good flight across to London from Bratislava, so I beelined to Bratislava from Warsaw on a Polski bus. It probably would have been nicer on the train but the cost was near €100, versus the bus at around €30. Plus the bus had Wi-Fi, so I did it that way. It was a very scenic 10 hour trip, especially once we were in Slovakia.
Bratislava is the capital of Slovakia with around 500,000 people and I bunked down in the old town at Wild Elephant hostel for around €13 per night. There's a fair few volunteers that work there which are loads of fun and generally explore the nightlife with guests. It's another really cool old town to wander around and is flanked by the Danube river. Some things to check out are the main square in the old town, the Slovak National Theatre, the 'UFO' bridge, and the Bratislava Castle which looms over the whole town and provide great views across to Austria.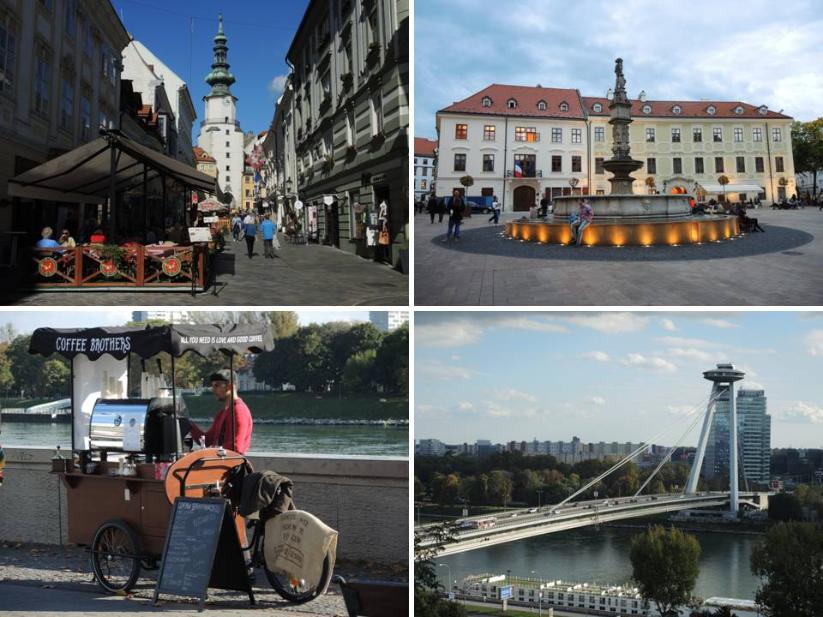 Another highlight was exploring an abandoned hospital thanks to a tip from Deb who works in the hostel. It's around 6 levels with loads of chairs, tables and medical equipment that was just left there about 20 years ago. It's boarded up but there's a small hold around the back you can get into. We sat on the roof with a few drinks and watched the sunset - very nice apart from the spooky walk back through the building in the pitch black!