Travel Blog: Exploring The World, The Nomad Way
We set off a few years ago on a trip over to South America and beyond. Read about our experiences in our blog below and check out some more photos from this trip in Nomad Prints...
Travel Blog: Lithuania - Vilnius
09.10.2014 - 13.10.2014

18 °C
After a train back to Riga, I jumped on a bus to Vilnius, Lithuania. Larger than both Estonia and Latvia in terms of population, the capital Vilnius felt busier and was bustling when I arrived. I stayed at a place called Detroit Pillow, which I booked through Airbnb but it turned out to be a small hostel. I scored a private room which was perfect and situated right in the old town. I had a few drinks at a Couchsurfing catch up and we ended up at a very cool Cuban bar.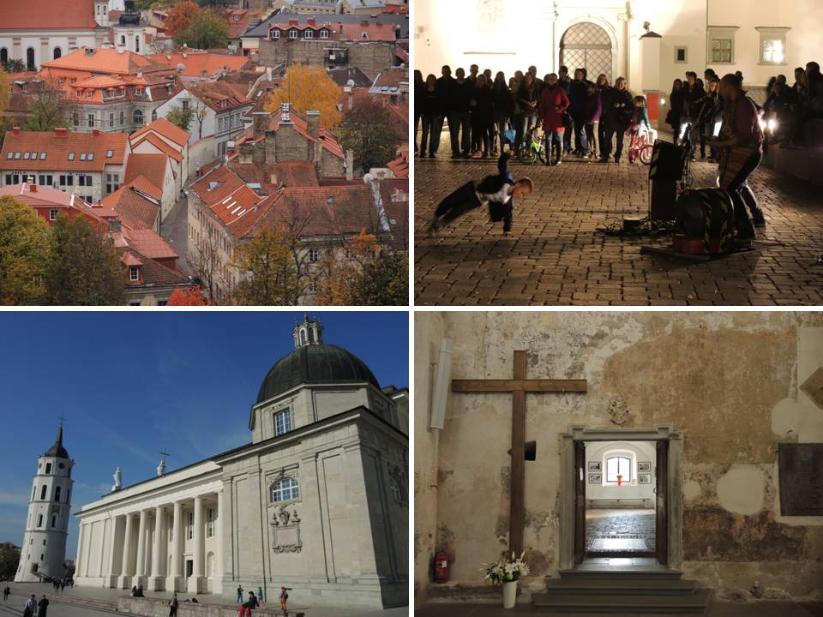 I left the map behind and wandered, exploring the Palace of the Grand Dukes, right next to Cathedral Basilica, and many of the cities other impressive cathedrals. There's a nice view from Gedimina's Tower and the Bernardine Gardens was a great place to walk around. Uzupis was interesting, a part of the city over the river that has claimed independence from Lithuania. This bohemian centre even have their own constitution! Housed in an old KGB Prison is the Museum of Genocide, it's packed with info with loads to check out, although it was pretty creepy.
A day trip that was well worth doing was out to Trakai. The Trakai Island Castle has been built on and island in a lake, pretty spectacular.