TravelBlog: Exploring The World, The Nomad Way
We set off a few years ago on a trip over to South America and beyond. Read about our experiences in our blog below and check out some more photos from this trip in Nomad Prints...
Travel Blog: Latvia - Sigulda
06.12.2014 - 09.10.2014

14 °C
Next on the list, a popular Latvian holiday spot an hour away from Riga, Sigulda. Set in the picturesque stretch of the primeval Gauja river valley. October was an ideal time of year to visit as autumn was thriving in the mountains with green, red and yellow leaves covering the trees.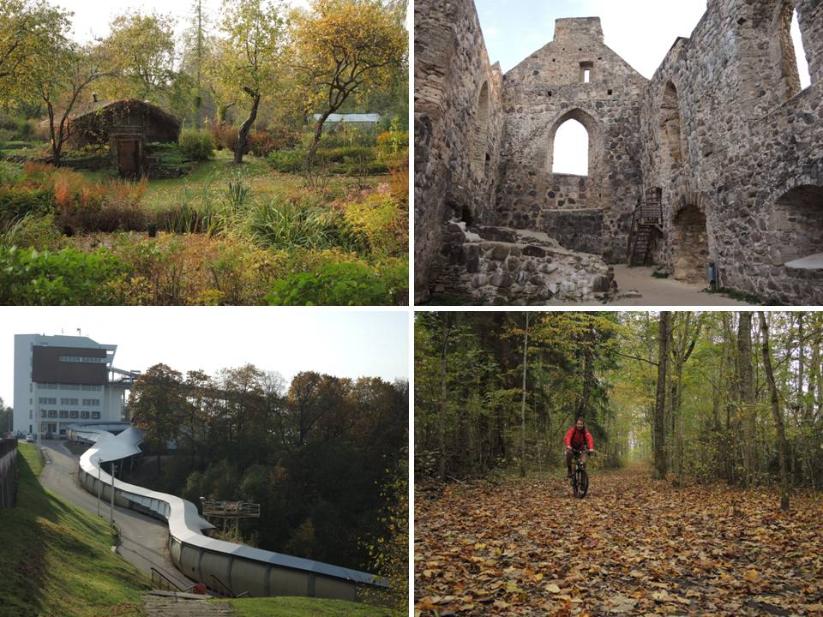 I Couchsurfed with a fantastic host family. They cooked some delicious meals for me, gave me a bike to borrow and really made me feel at home. I spent a couple of days riding around the trails and checking out some of the sights. The Sigulda castle built in 1208, a luge track, Latvia's biggest cave - Gutmana and Krimulda Castle - just over the river.
Turaida Castle was a great place to spend a few hours, with loads of historic buildings that surround the impressive red coloured castle.