TravelBlog: Exploring The World, The Nomad Way
We set off a few years ago on a trip over to South America and beyond. Read about our experiences in our blog below and check out some more photos from this trip in Nomad Prints...
Travel Blog: Latvia - Riga
03.10.2014 - 06.10.2014

18 °C
A 5 hour bus from Talinn to Riga...I wasn't expecting anything that great, but it really was! If you book with Lux Express, you get leather seats, a personal screen packed with movies, internet and Wi-Fi, all for less than 15 euro - nice!
There are quite a few similarities between Latvia and Estonia in terms of the people and landscape. It's a small country of 2 million people and most reside in the capital, Riga, a city renowned for it's night life. I stayed at the Naughty Squirrel Hostel, a fantastic hostel in the heart of the old town. For my last night I Couchsurfed with Laura and her family south of the city centre.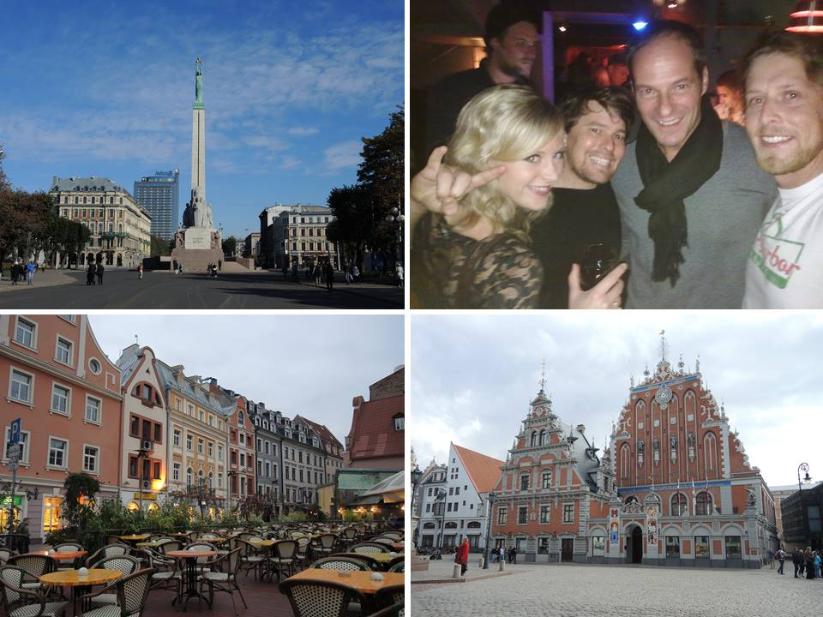 There is plenty to see and do in Riga, the old town is beautiful, you could easily spend a few hours just wandering around, checking out St Peters Church, Riga Dome Church, Doma Laukums and the green park by the city canal. I enjoyed do a few nights out with some pals I met including a great traditional meal at Folk Club Ala, a few drinks at the local Aussie bar and the popular nightclub - Rokkafejnica.
The open air museum, just out of town is a huge open space set in the forest and is full of historic buildings, well worth a visit! The Central market is one of the worlds largest, full of all types of food and is even Unesco listed. A slighly odd experience was when I visited and Russian market, full of old war memorabilia. I was checking out old coins and gas masks when I noticed behind me a guy practicing knife throwing into and old board...he was not the friendliest looking guy when he glanced across at me, so I quietly slid away.