Travel Blog: Exploring The World, The Nomad Way
We set off a few years ago on a trip over to South America and beyond. Read about our experiences in our blog below and check out some more photos from this trip in Nomad Prints...
Travel Blog:Poland - Warsaw
13.10.2014 - 15.10.2014

16 °C
I was originally thinking of heading into Minsk, the capital of Belarus after Vilnius but due to the time it takes to get a visa as well the cost, I changed my plans and decided to take the 7 hour Lux Express bus to Warsaw. I had been to the region around Krakow previously but not to Poland's capital. It felt like a modern metropolis when I arrived in the new bus station, flashy billboards and glass covered buildings. It's come a long way since the early 90's.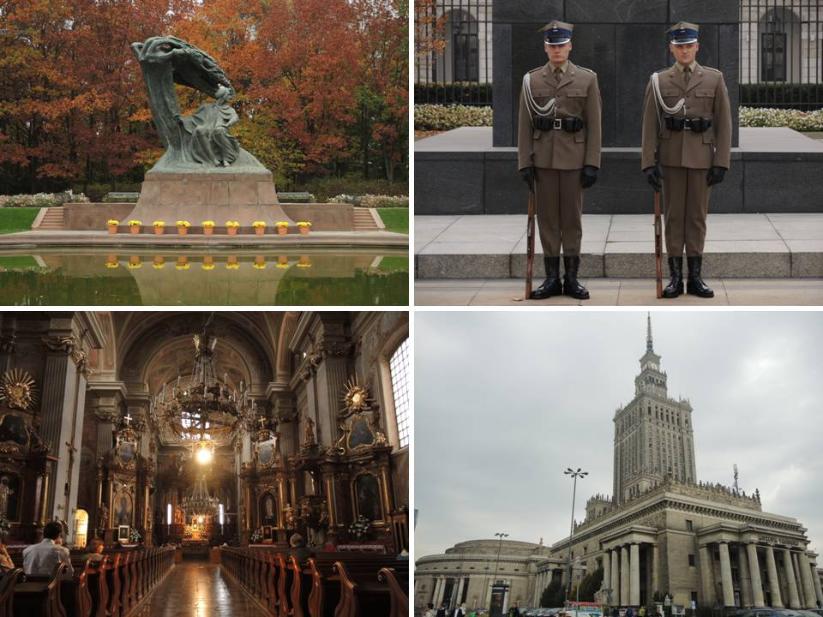 I Couchsurfed with Paulina, a great host who gave me loads of tips and took me to Zapiecek an authentic Polish restaurant so we could enjoy potato pancakes, goulash and dumplings. She also took me to a vodka bar which are scattered across the city. The concept it simple, on your way to a club - stop at a tiny vodka bar with around 50 flavour options, shoot 3 or 4 at 1 euro a pop and continue on to the club. Ideal for a pre-drink.
Warsaw is a big city of 1.7 million and you can sense both the Russian communist feel as well as the new exuberant western European feel. It's busy and in a good way. I walked right throughout the city centre checking out Royal Park which includes the Chopin Monument, the Presidential Palace and the Polish National Opera building. The old town was a fascinating place to walk around. On the face of it, it seems like a collection of impressive building and squares that date back to the 13th century. This is true but around 90% of the city was destroyed in world war II, so therefore the majority has been rebuilt since then.