Travel Blog: Exploring The World, The Nomad Way
We set off a few years ago on a trip over to South America and beyond. Read about our experiences in our blog below and check out some more photos from this trip in Nomad Prints...
Travel Blog: Croatia - Dubrovnik
01.11.2014 - 05.11.2014

22 °C
We flew out of England with Monarch Arilines on one of the strangest flights we've been on - there were a total of 16 passengers. Let's just say, we could easily stretch out!
Dubrovnik is a popular tourist destination for all Europeans and it's clear to see why, the people are friendly, it's affordable and the old town completely stunning. It's located in southern Croatia right on the Adriatic sea with the old town dramatically clinging to the cliff edge.
We stayed at the 'Rock Palace Apartment Midnight Lady', via Airbnb and were given a great introduction of the area by our great host, Zlatan Muslic. The location was good and we had a full kitchen, bathroom and outdoor area to relax in. November was an ideal time to come, the weather was still good and the crowds were minimal (apart from when the large cruise ships came in for a few hours).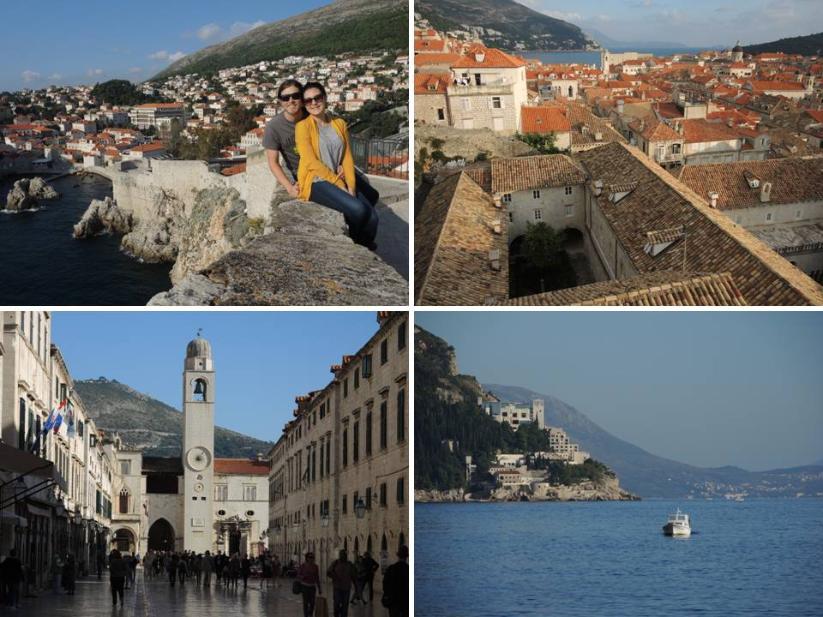 We made the most of our few days in Dubrovnik, there is plenty to see and do. The old town was a great place to explore, with endless winding laneways, impressive cathedrals and loads of restaurant options. The best way to grasp it all is walking around the old town wall, especially at sunset.
There are plenty of islands you can get a boat to, we went out to Kolocep, Lopud and Sipan which was a good day trip albeit quiet as the summer crowds are gone!
Fort Imperial is also well worth a look which documents the defense of Dubrovnik from the Serbian and Montenegrin armies in 1991. It also provides a great view of the city and beyond. In terms of food, Bistro & Wine Bar Gusti was tasty.