TravelBlog: Exploring The World, The Nomad Way
We set off a few years ago on a trip over to South America and beyond. Read about our experiences in our blog below and check out some more photos from this trip in Nomad Prints...
Travel Blog: Estonia - Tallinn & Haapsalu
30.09.2014 - 03.10.2014

17 °C
There are two ferry options to get to Estonia, the 2 hour option and the less expesive but slower 2.5 hour option. I opted for the 2 option with Eckeroline. It was probably the biggest ship I have been on, complete with two bar lounges, two restaurants and rooms over 5 levels.
I arrived in Talinn and Couchsurfed east of the city with Kadri. Estonia is small with just 1.325 million people with the majority residing in Tallinn. A charming city with a fantastic and near complete walled old town. Timing seemed just right, as the busy season was over yet the weather was still good. I only spotted half a dozen other travellers in the old town. It's a fascinating place with a history of varied fortunes and still has a significant Russian influence. Some highlights include the Art Museum of Estonia, the office of the president of Estonia, Patarei (an ex-Russian prison), the Occupation Museum and of course the old town itself which is split into to distinct areas.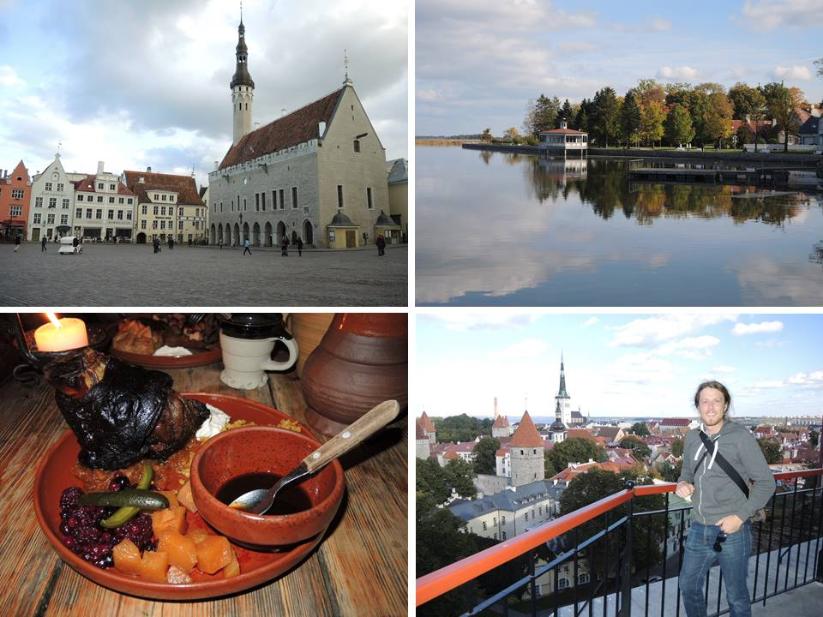 In terms of food, the Olde Hansa restaurant was spot on. Set in a 14th century building, 14th century food is served on traditional plates and the whole place is lit by candals. Even in the bathrooms, hands are washed by pouring a hinged jug of water - just like in the 1400's!
Well worth the day trip, was a bus journey to Haapsalu. Some call it the Venice of the east...It's not but it's a quaint town set in the Estonian countryside, right by the ocean. It's a nice place to spend a day, I checked out the Haapsalu castle, the promenade and the slew of traditional old wooden houses.