Travel Blog: Exploring The World, The Nomad Way
We set off a few years ago on a trip over to South America and beyond. Read about our experiences in our blog below and check out some more photos from this trip in Nomad Prints...
Travel Blog: England - Oxford
23.10.2014 - 28.10.2014

19 °C
Lucy's Uncle Richard lives in Oxford, being an ex-University of Oxford employee gave us a fantastic guided tour of the Oxford Colleges, grounds and laneways filling us in on the history of the city. This was followed by afternoon tea in a High Street tea room as it started to get dark outside on a crisp October evening. Richard and Anne were fantastic hosts, greeting us with a warm cuppa and a chat each evening.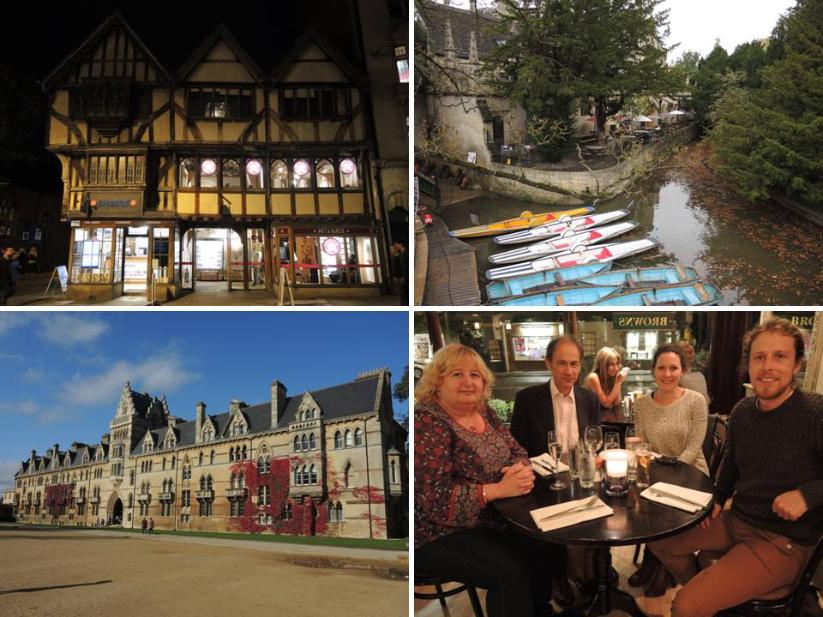 Oxford was built on the crossing of two rivers (Thames and Cherwell) it has many waterways running through the city. We enjoyed walking into Oxford along one of the many canals, taking in the scenery and the canal boats lining its banks.
The pedestrian main streets make it easy to walk through the city. We loved the Covered Market, an old-fashioned mall which offers cheeses, tea rooms and shops all under the cover of a roof. We also took the opportunity to have a well-overdue catch up with friends and family, enjoyed evensong in Christchurch College, and a lager or two in some of the cosy old pubs.